WCEC Board of Directors
Cooperatives are independent, private and not-for-profit organizations owned by the members they serve. Cooperative members are represented through a democratically elected board of directors.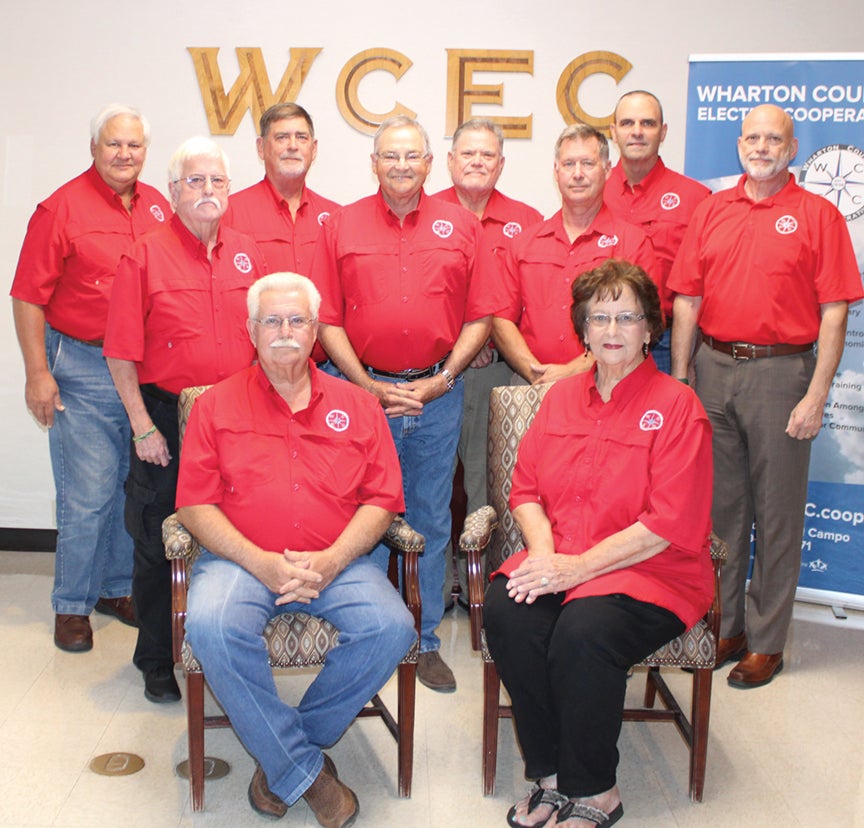 BOARD OF DIRECTORS
Article III, Section 1 of the Wharton County Electric Cooperative Bylaws states, "The business affairs of the Cooperative shall be managed by a board of nine (9) directors, which shall exercise all of the powers of the Cooperative except such as are by law or by the Articles of Incorporation of the Cooperative or by these bylaws conferred upon or reserved to the members." 
The board's job is to develop policies and goals and to see that these goals are carried out by management. Board members devote an average of four hours a week to WCEC's members. This includes not only the monthly board meeting but also reviewing and preparing for meetings, attending training and talking to members.
Board members are elected at WCEC's Annual Meeting of Members. Directors serve three-year terms with three seats up for election each year. Directors may serve up to twelve consecutive years or four three-year terms. 
The 2022 Board of Directors are: 
District 1 - Tracy Floyd
District 2 - Patrick Kubala - Asst. Secretary/Treasurer
District 3 - Judy Peter
District 4 - Matt Lutringer
District 5 - Samuel Craig Hardin
District 6 - Gus Wessels Jr. - Secretary/Treasurer
District 7 - John Roach - President
District 8 - Jim W. Harton - Vice President
District 9 - Nancy Pfeil