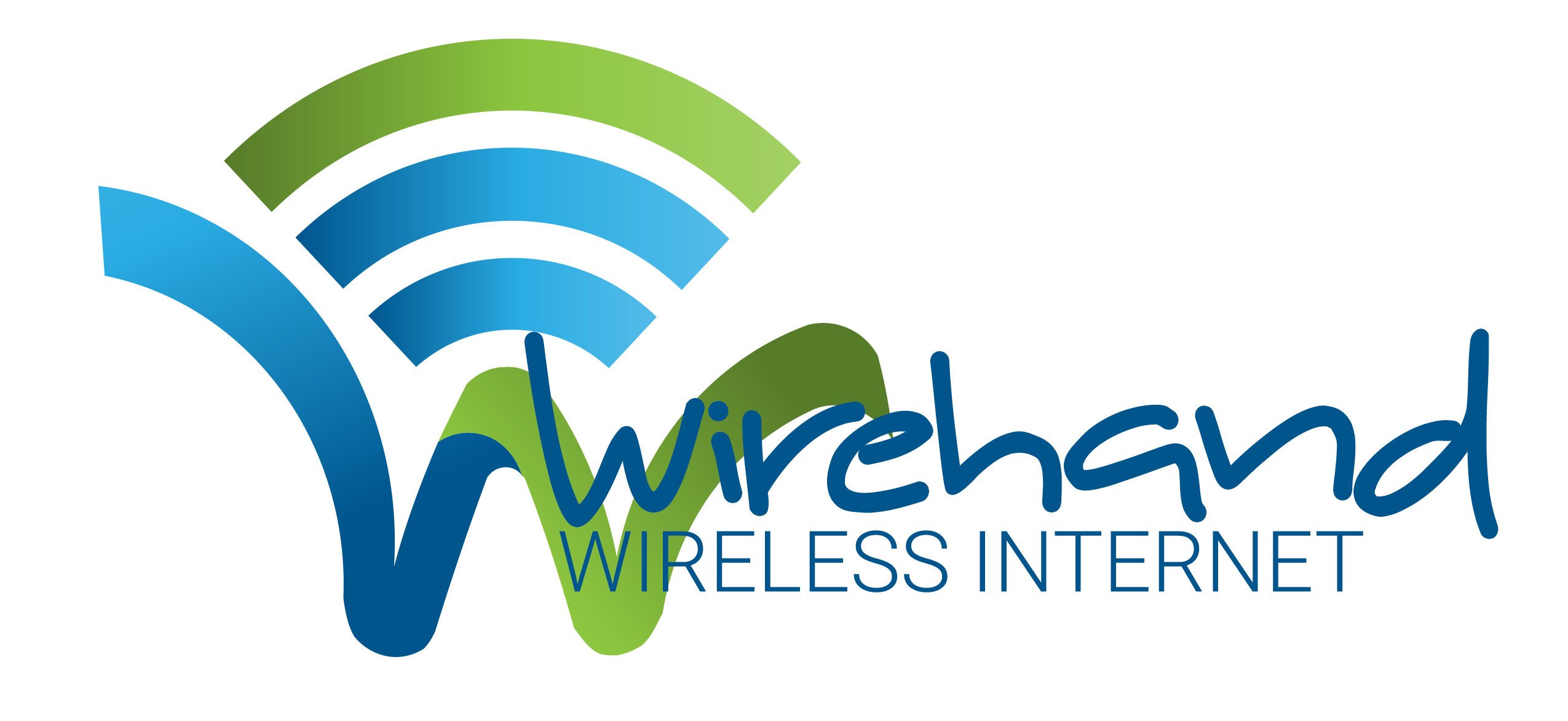 WCEC currently has towers at the WCEC headquarters, Hillje, Taiton, Danevang, Mackay/Pierce/Wharton, and Garwood/Nada area.
We currently offer 2 standard plans:
 
| | | |
| --- | --- | --- |
| Plan Name  | Speeds | Pricing |
| Basic | Up to 15 Mbps | $39.95/mo |
| Select | Up to 20 Mbps | $49.95/mo |
A $49.95 installation fee will apply unless a special is offered at the time of signup.  In some cases, a DDS arm can be used if a clear line of sight is available, and there are no trees or structures in between the location and WCEC's tower locations.
A 12-month contract is required to receive Wirehand's Wireless Internet Service. WCEC will retain ownership of all equipment (ie. Wireless Radio & power supply), excluding cabling on the interior of the location. Should you cancel service prior to 12 months, you will be responsible for the remaining months service fee.
The installation fee is due upon signup.
Upon installation, you will be responsible for your first month which will be pro-rated to the number of days from the installation date, and the following full month. All Internet access will be billed 1 month in advance. If you are a WCEC member, your Internet Service will be added to your monthly electric bill
We do not offer the configuration of routers or any other equipment. Our services consist of the installation of a Wireless Receiver, cable run, and configuring one computer to ensure the system works with your computer.
INTERNET POLICIES
WIREHAND WIRELESS SERVICE AREA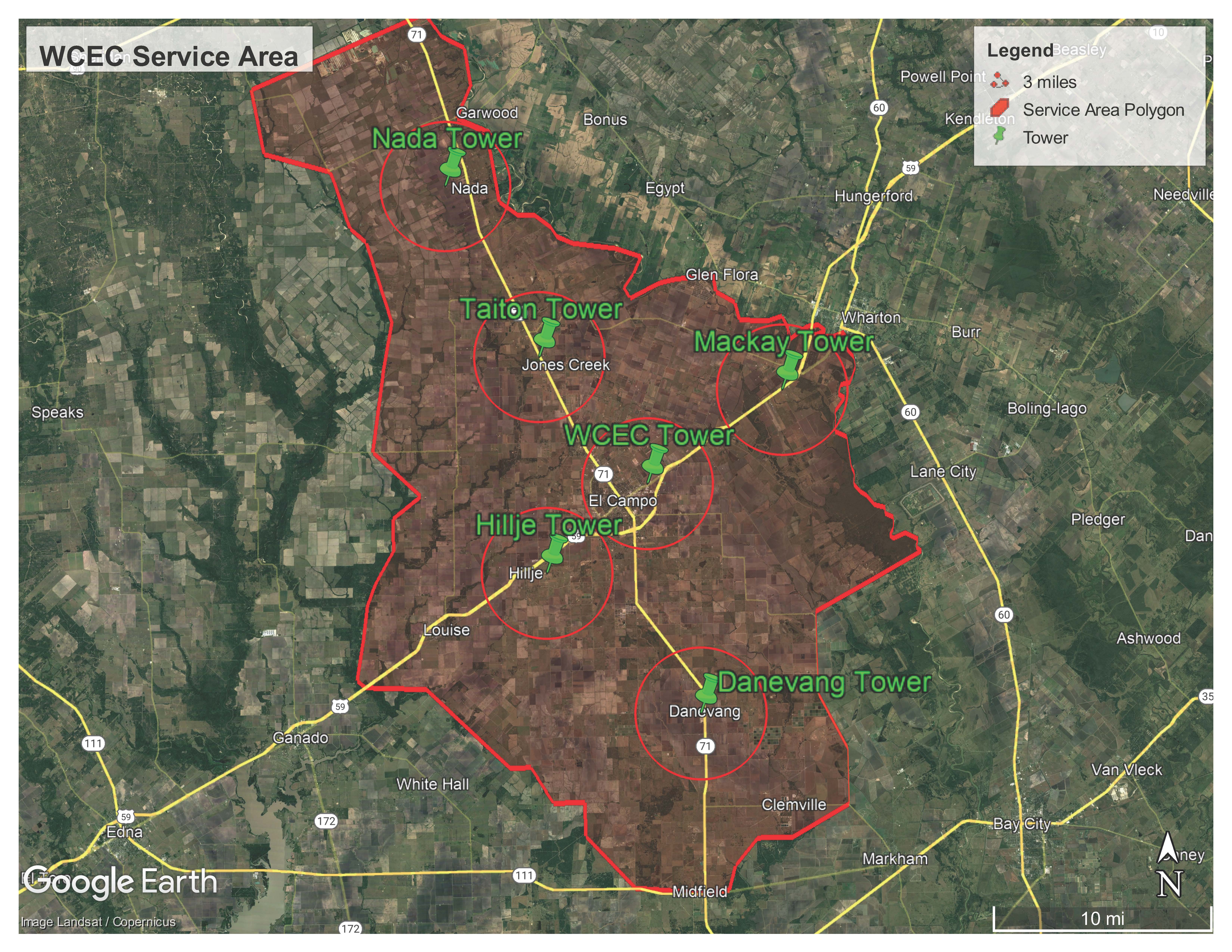 WCEC Google Earth Service Area.pdf
This is a general representation of our current service area. It may not encompass WCEC's entire service area. Wirehand Wireless is available within the circled areas around each of our towers. Availability will also depend on a clear line of sight to the nearest tower as well as the current capacity of users on the tower. Please call our office at 979-543-6271 to schedule a site survey.