Annual Meeting
Your Vote Matters...Don't Miss The Annual Meeting of Members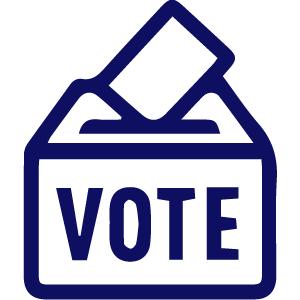 ANNUAL MEETING OF MEMBERS
At Wharton County Electric Cooperative, you are not a customer - you are a member and an owner.
A cooperative is an organization that is owned and run jointly by its members, who share the profits or benefits. WCEC was formed in 1938 by a group of local citizens to bring electricity to rural areas of Wharton County. Today, we serve over 4,000 members in four counties.
As a member of Wharton County Electric Cooperative, you have the opportunity to attend one of the most important meetings of the year for your cooperative - the Annual Meeting of Members.
Annual Meeting is your opportunity to become involved in the operation of the cooperative by electing the directors that represent you on the board. WCEC has a rotating board with nine directors representing our members in the nine districts that make up our service territory. The Directors serve three-year terms and are elected by the membership at the Annual Meeting of Members each year. 
Annual Meeting is also our opportunity to inform our members of any changes and progress over the past year, what opportunities and obstacles we may be facing, and how we are planning for the future. Members review and approve business reports including cooperative financials. 
Each member who attends receives an attendance gift and is entered into a drawing for door prizes including vouchers for free electricity.
The strength of our cooperative comes from you, our members. We encourage our members to stay informed and involved by electing those people who value our way of life and work to improve the quality of lives in our communities. So, mark your calendars and plan to attend the WCEC Annual Meeting.