Operation Round Up
Your change can make a huge difference.

OPERATION ROUND UP
Operation Round-Up is a community service program funded by the members of Wharton County Electric Cooperative, Inc. All participating residential and small commercial members' bills are rounded up to the nearest dollar, and the extra change goes into the Wharton County Electric Cooperative Charitable Fund which is distributed to local non-profit organizations. The average annual tax-deductible contribution is about $6 per account enrolled.
For example, if a monthly bill is $92.56, it is automatically rounded up to $93.00.
Operation Round-Up was started in 2003 and is a separate entity from WCEC. Funds are spent locally and are intended to benefit 501(c)(3) organizations within the cooperative service area. Since 2003, over $300,000 has been given to local non-profits through Operation Round Up.
PROOF THAT YOUR CHANGE CAN GO A LONG WAY! 
SIGN UP FOR OPERATION ROUND UP TODAY...TOGETHER WE CAN MAKE A DIFFERENCE!
Thanks to our members who are currently participating. Your contributions make a huge positive impact on our community!
---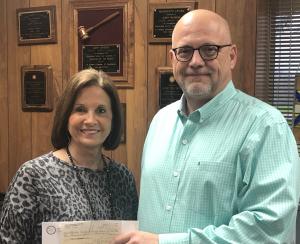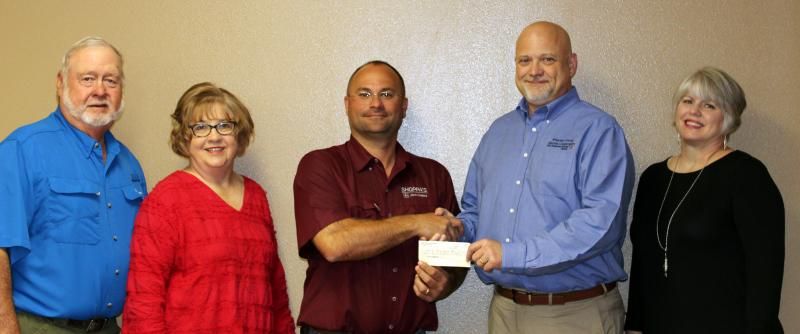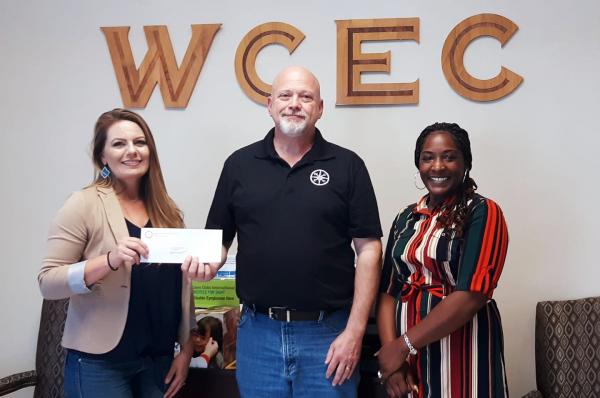 OPERATION ROUND UP DISTRIBUTION
Funds from Operation Round Up are collected into the WCEC Charitable Fund and then distributed throughout the year to local 501(c)3 organizations. Non-profit organizations must apply for funding each year. The application process includes proof of 501(c)3 status and an explanation of how the requested funds serve our community.
2022 RECIPIENTS
100 Club of Wharton County
Blessing Cup Storehouse
Boys & Girls Club of El Campo
Danish Heritage Preservation Society
El Campo Art Association
El Campo Community Events
El Campo Medical Foundation
El Campo Red Wave Booster Club
Everyday Heroes, Inc.
Garwood Association of Restoration
Garwood Volunteer Fire Department
Gift of Adoption
Helping Hands Ministry
Just Do It Now
Manna Meals
Matagorda County CASA
Matagorda Women's Crisis Center
Rainbow Room
Texana Center
Toys for Tots
Wharton County Youth Fair
2021 RECIPIENTS
100 Club of Wharton County
All the Little Things Country
Blessing Cup
Boys & Girls Club of El Campo
Danish Historical Preservation Society
El Campo Art Association
El Campo Community Events
El Campo Medical Foundation
El Campo Red Wave Booster Club
El Campo Volunteer Fire Department
El Campo Youth Baseball
Everyday Heroes
Garwood Volunteer Fire Department
Helping Hands Ministry
Hospice Support, Inc. – El Campo
Just Do It Now
Manna Meals
Matagorda County CASA
Northside Education Center
Patriots & Heroes
Shall Not Hunger
Texana Center
The Crisis Center
Wharton County SPOT
Wharton County Youth Fair