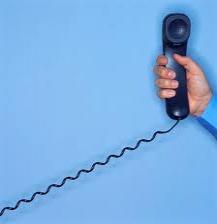 TO REPORT AN OUTAGE, CALL: 979-543-6271 or 1-800-460-6271

WCEC has emergency crews on-call 24 hours a day including weekends and holidays. In case of a power outage, please call our office at 979-543-6271 or toll-free at 1-800-460-6271. This number will connect you to our office or our dispatch service after hours.
If you should experience an outage:
First – check your circuit breakers.  If some of your lights work, the trouble may be the circuit breakers.
Check with your neighbors to see if their power is off.
If you determine that an outage has occurred, please provide the following information for the quickest results when you call: name, phone number, account number or physical location of the outage, approximate time power went off, and any other information that may be helpful, such as location of any wires that are down, broken or fallen poles, trees in the line, loud noises of any kind, type of weather, sparks flying on the pole, wire, or transformers; do your neighbors have lights, etc.
Turn off your heating & air conditioning units at the thermostat and any other large appliances and water heater(s).  Reducing load will make it safer, easier and quicker for our linemen to get the power back on and will protect your equipment from lightning and switching surges.
If you get a repeated busy signal, this means the outage covers a large area, we are receiving multiple calls, and that we are working on the problem.  If service is restored to your neighborhood and your lights are still off, please call again. 
 
BEFORE YOU REPORT AN OUTAGE...
Sometimes a power outage in your home is not a co-op power outage, but instead an issue on your side of the meter. If WCEC responds to an outage report that was an issue within your home, you may be charged a trip charge. To deter a trip charge, follow these steps:
Verify that your entire house is out. You may have just blown a fuse or tripped a breaker. 
Check your meter and your main disconnect, which is located near your meter. Take a look at your meter to help determine if the outage is WCEC's problem or a problem within your home. A meter with a digital display will have a blank screen which indicates that the problem is on the co-op's side. When you see something displayed on the screen, this means that power is getting to the meter and it is not a co-op outage; it is an outage within your home.
Check with your neighbors to see if their power is off.
Please do not email us or send us any outage reports via social media, as these channels are not monitored 24/7.